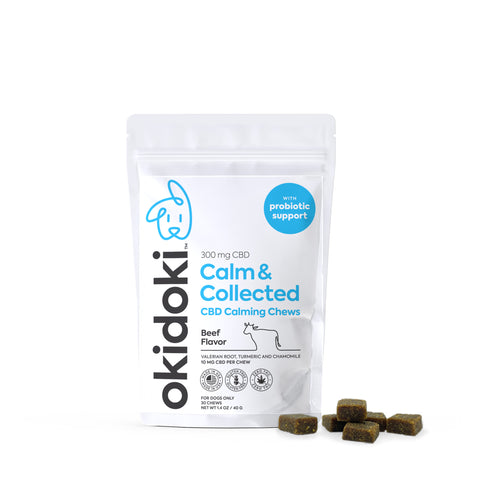 Hemp Beef Calming Chews
Do not exceed recommended daily amount or supplement with other CBD products.

Small Dog (<25lbs) = 1 chew per day
Medium Dog (<50lbs) = 2 chews per day
Large Dog (<75lbs) = 3 chews per day
X-Large Dog (>75lbs) = 4 chews per day

For best quality use within 5 weeks of opening. Keep out of direct sunlight. Store in a cool, dry place with the bag sealed.